The Pavilion End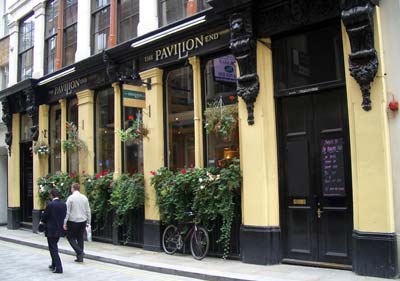 The Pavilion End, 23 Watling St. EC4M 9BR
Overall Rating : *****
Telephone : 020 7236 6719

Reviewed : 25th October 2005

Facilities : Outside area; Downstairs room; Fruit Machine; Golfing machine; Quiz machine

We like this pub, just off Bow Lane it offers just about everything, including Pedigree, brewed in wood to give it a unique flavor which I consider to be superb. Anyway, not spent a lot of time downstairs but there is one, as well as a open area out the back. But stick to the bar and enjoy the beer.


Index | links | Join
Pub List | Find a Pub | Pub News | Best Pubs | The City | Boundary | Updates | About | Contact