Rack and Tenter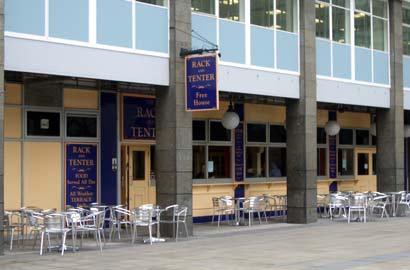 Rack and Tenter, 45 Moorfields, EC2Y 9AE
Overall Rating : *****
Telephone : 020 7628 3675

Reviewed : 11th October 2005

Facilities : Outside area - front and back; Fruit Machines

In the shadow of City Point this is a pretty good pub. Has a horse shoe type bar making service pretty easy. Frequented when Ropemaker was as it's height, but those days are over now. Gets a pretty good mix of people, especially in the summer when watching the office works is a favorite.


Index | links | Join
Pub List | Find a Pub | Pub News | Best Pubs | The City | Boundary | Updates | About | Contact